Editorial
The Spirit, the Light, and the Animals, Part I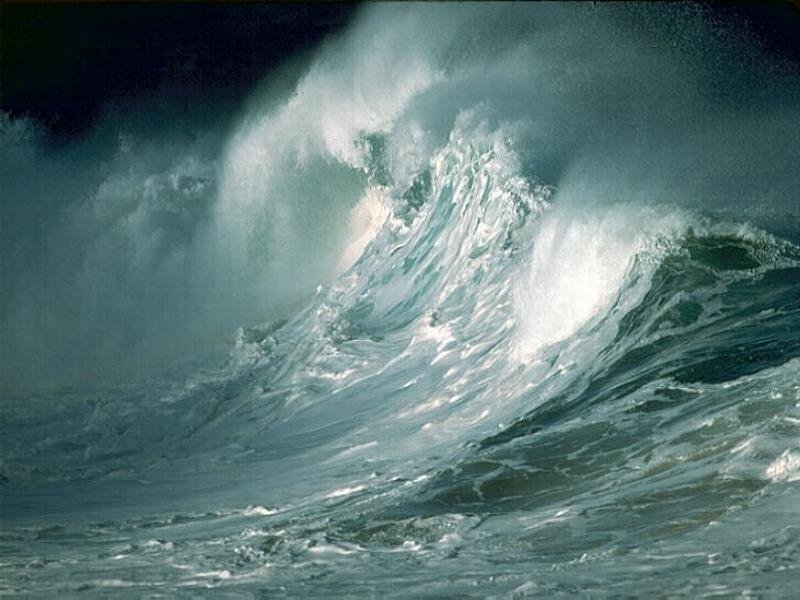 An affirmation of the presence and working of the Spirit of God on earth is something that is shared by virtually all practicing Christians as well as many other people of faith, and is thus potentially a major unifying belief. But it is by no means clear just what "the Spirit of God" means, and how the Spirit's work is to be understood; in some faith communities the belief may quite marginal. However, in Pentecostal and charismatic circles, and in the Society of Friends, belief in the Spirit is prominent or even central, and is experienced by members in concrete ways.
Among Friends, a "leading of the Spirit" is likely to have a strong cognitive element: perhaps a sense that one is being given an insight to share with others in Meeting for Worship; or is, in the tradition of the Hebrew prophets, being guided to take action against social injustice. Yet the presence of the Spirit means more than can ever be put into words. The Spirit is numinous, holy: this Presence exists in all persons, united to each at the deepest level and making us all one in profound ways. This union is why all persons--whether or not they are ever aware of "leadings"-- deserve not only respect as individuals but the reverence appropriate to the Spirit's presence. Thus the rejection of war and violence, the Quaker Peace testimony; any violence is violence to the Divine.
Animals have traditionally been excluded from this picture. The great divide between (rational) humans and other (irrational) beings that we in the West inherit in part from Greek philosophy is a major reason that virtually all people of faith continue to see animals (except for companion animals) essentially as objects. Traditional Thomistic theology declares them to be incapable of being in relation with God; major branches of Protestantism, showing little interest in the subject, have in effect taken the same position. Though Friends like to think of ourselves as having keen noses for cultural evils, most have shared this majority position, and might have defended it by saying that animals cannot receive leadings from the Spirit. In fact, prior to 1975, very few people of faith here in the West would have disagreed.
But would traditional people of faith have actually affirmed that the Spirit is not present in animals? To say that would imply that the Creator, the divine Source, is excluded from some parts of the universe--a position totally out of keeping with the most basic affirmations of the Abrahamic religions, and quite unacceptable. But if we nearly all believe that the Spirit is in fact present in animals, what can this mean? We seem to be back at our initial question.
Many seekers have found it helpful to call to mind the original meanings of the terms in Hebrew, Greek and Latin, Ruah, Pneuma and Spiritus. All three of them have to do with moving air, with wind, with breathing, with life. A conspicuous difference between a living being and a dead one is the fact that the former has breath; when that ceases, the ruah/pneuma/spiritus has departed. Furthermore, all three terms have a transcendent reference. It seemed so obvious that that which is alive cannot come into existence from that which is inanimate; the alive comes instead from the Alive, breath from Breath, spirit from Spirit.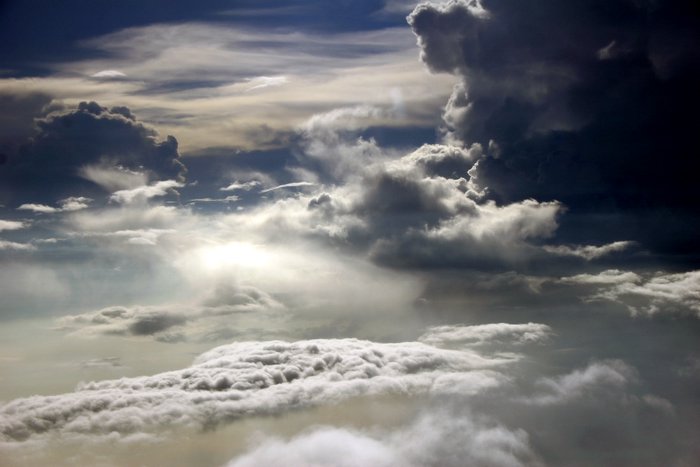 That everything which is alive comes from the Spirit does not, of course, mean that all "why" and "whence" questions about life are to be answered simply by "the Spirit of God." At one time ancient Palestinian peoples may have been satisfied to explain the arrival of lifegiving rain after the hot dry summer by saying that Baal, the powerful God of germination, is coming to us, riding on the cloud (an idea applied to the Hebrew God JHWH in Psalm 68:4, and suggested in Ps. 104:3). Today, however, we know that the visible world has its own complex of reasons, to be explored by the disciplines of science and the humanities. But the ultimate question remains, which the sciences do not ask or answer (though individual scientists may), and which the relevant humanities can deal with only indirectly, symbolically. How can we understand the relationship of living beings to their living Source? (For that matter, we can't be sure we are even asking the right questions, but we can only do our best.)
The important thing to notice in this train of thought about Spirit and embodied spirits is that animals are included as a matter of course. The artificiality of the assumed barrier between human beings and animals (see "The Great Wall," PT 30) becomes conspicuous; how can there be serious doubt that the animals are alive, drawing in the breath which symbolizes their moment-by-moment participation in the Breath? If human beings are worthy of reverence insofar as they are participants in the numinous, the holy Spiritus that originates and sustains our life, the same must be true for our animal sisters and brothers who also draw breath.
As long as we are finite, embodied beings, the continuity of our breath with the Infinite Breath is not directly perceptible to most of us, and we often feel we cannot get enough air to live abundantly. Partly as a result, those who have power are wont to put tight leashes around the throats of those with little power, people and/or animals, as though by constricting others' airways they could get more breath for themselves! (Of course they may get what they think they want-- the rich food they crave, prestigious research grants, bigger figures in their bank account, still more power--but hardly abundant life.) It is this folly and callousness and cruelty that we seek to end, especially in regard to our gasping animal kin.
Sometimes the structures of oppression, need, and violence seem utterly impregnable, and any real change impossible. But "The Spirit still is blowing, / And breathes in every breath!" We could not seek and work for abundant life for every living thing if the Living One, the Abundant Life itself that pushes every shoot out of the earth, were not already here sustaining us, nearer than hands and feet, moving and working through us and those we long to empower.
"The answer, my friend, is blowing in the wind."
--Gracia Fay Ellwood