Editorial
The Spirit, the Light, and the Animals, Part II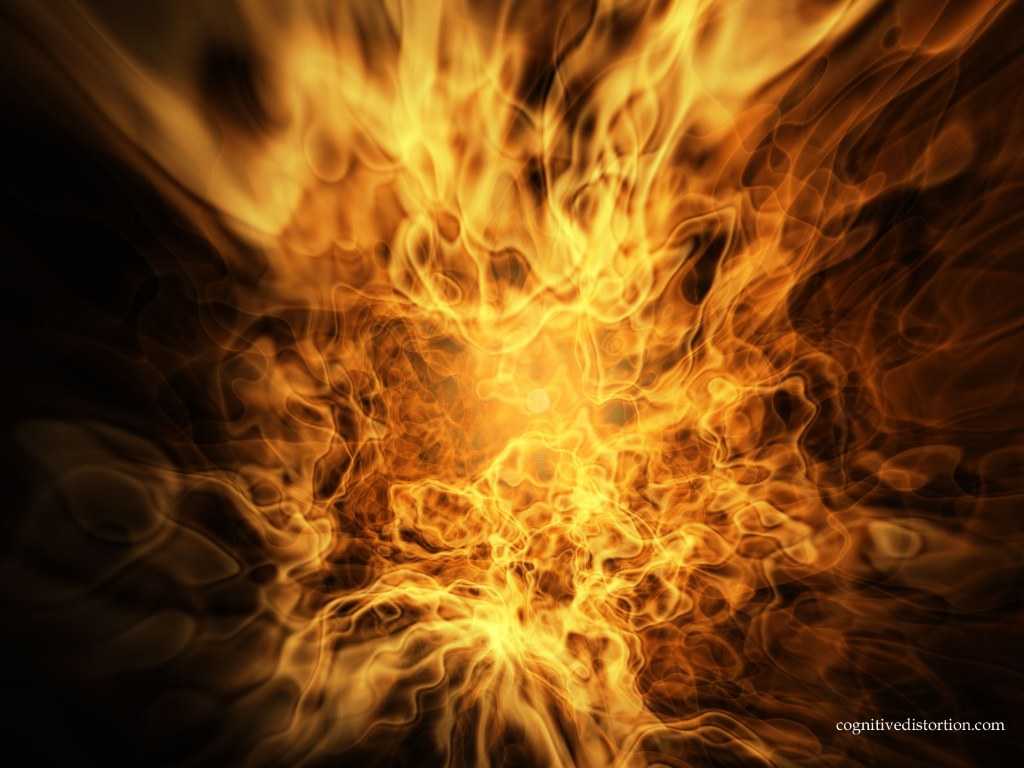 Part I of this essay dealt with the relationship between the aliveness of all living beings, symbolized by their breathing, and the Spirit or Divine Breath, the ultimate Source that animates us all. In Part II, the complementary symbol of Light, central to Quaker experience and thought and important to many people of faith, will be explored with particular reference to its implication for both human and nonhuman sentient beings.
Although some people think of the divine Light as a mere figure of speech, and of course the term may be used that way, it is, like the Spirit, much more than a verbal image. The word points to a very powerful transcendent reality experienced--seen-- by a good many people. Of course we cannot be sure that all who speak of having seen transcendent Light are talking about the same thing; the accounts both resemble one another and differ, and interpretation is always involved. I will cite some examples and make comparisons.
George Fox's Visions of Light
The centrality of Light in the Society of Friends is much influenced by the visions of George Fox, which on several occasions focused on transcendent Light. The best-known is his "ocean of light" experience, from his Journal: "I saw also that there was an ocean of darkness and death; but an infinite ocean of light and love, which flowed over the ocean of darkness. In that also I saw the infinite love of God . . . ." Here darkness is equated with death, and light with love; both are vast, but light/love transcends its opposite, and prevails. That the Light is also love suggests that it is, at some level, conscious; love is an abstraction, but it implies that there is a someone who loves. The same is not true of "darkness" and "death," which are also abstractions, but may be ultimately forces of nature. He perceives the Light not only as some powerful reality in another world, but as present in our own world; "I saw it shine through all," which, in the context, refers to all human beings.
Sometimes the Light Fox sees is also Fire, which destroys obstacles to its preeminence:
"when first I set my horse's feet upon Scottish ground [in 1657] I felt the Seed of God to sparkle about me, like innumerable sparks of fire. Not but that there is abundance of the thick, cloddy earth of hypocrisy and falseness above, and a briery, brambly nature, which is to be burnt up with God's Word . . ."
Here the destructive power is in the Light/Fire itself. As seed, it is brimful of incipient life, but as fire, it is to burn up hypocrisy and "a briary . . . nature," which may refer to all that is thorny and hurtful in human nature, in the plant and animal kingdoms, or in all things. In yet another vision Fox sees a great crack going throughout the earth, and smoke issuing from it. He interprets this as something happening in human hearts, but it may in fact also mean exactly what it appears to mean: that the Light/Fire is present in the earth itself, and by implication, in all of nature.
A Biblical Vision
Fox was, of course, deeply influenced by the Christian culture of his day. He believed his revelations were a fulfillment of biblical prophecies of the end time, but he did not understand his visions to be an eruption of something completely new; rather that the Light he saw was the same described in various passages in the Bible. Thus something should be said about the Light/Fire theme in the Bible.
Here is a first-person account of a vision by the prophet Isaiah that is analogous to Fox's visions:
. . . . I saw the Lord sitting on a throne, high and lofty; and the hem of his robe filled the temple. Seraphs were in attendance above him . . . . And one called to another and said: "Holy, holy, holy is the Lord of hosts; the whole earth is full of his glory." The pivots on the thresholds shook at the voices of those who called, and the house filled with smoke. And I said, "Woe is me! I am lost, for I am a man of unclean lips . . . yet my eyes have seen the King, the Lord of hosts!"

Then one of the seraphs flew to me, holding a live coal that had been taken from the altar with a pair of tongs. The seraph touched my mouth with it and said, ' Now that this has touched your lips, your guilt has departed . . . ."
The story ends with the Lord commissioning Isaiah to proclaim a word of judgment to a straying people who will not listen, turn, and be healed, and who as a result will experience national destruction.
The divine glory that fills the whole earth, and is perceived as earthquake, fire and smoke in the temple, is unmistakably a manifestation of a conscious Being of terrifying power. The fire is presented as cauterizing that which is unclean, diseased, and guilty; it seeks, by means of a painful and destructive action, to bring about healing and transformation to both the prophet himself and to the people as a whole. On the second level, however, it will not necessarily be realized.
Transcendent Light/Fire has great numinous power; many who have seen Light emerge stunned, sometimes trying vainly to express their joy in its unutterable beauty. Those of us who have not seen it can make an attempt to understand it by considering ordinary light, which sometimes rays out in marvelous colors. Ordinary fire has been said to be the most beautiful thing in the world; it certainly has a fascinating quality. Most people in our culture do not need fireplaces for warmth, but many have them anyway. Few can resist the appeal of a fireworks display, which involves both light and fire. Both light and fire are life-giving, but fire, particularly, is also extremely painful and horribly destructive. Some who have seen transcendent Fire report that they felt a combination of fascination and horror.
Present-Day Visions of Light
One could cite many visions by otherwise ordinary people of an overwhelming and transforming divine Light that is also love, particularly from the records of Near-Death Experiences (NDE's). Here is an excerpt from a taped account by one Tom Sawyer (his real name) of his encounter with the Light during an NDE. The pauses record Tom's struggles to control his tears as he describes something very like George Fox's ocean of light:
It's an extremely brilliant light. It's pure white. It's just so brilliant . . . . And then, before you is this--excuse me [he pauses here]--is this most magnificent, just gorgeous, beautiful, bright, white or blue-white light [another pause]..It is so bright, it is brighter than a light that would immediately blind you, but this absolutely does not hurt your eyes at all . . . . so beautiful . . . . It's almost like a person. It is not a person, but it is a being of some kind. . . . It is something to communicate to and acknowledge. And also in size, it just covers the entire vista before you. And it totally engulfs whatever the horizon might be . . . . You have a feeling of absolute, pure love. . . . It can't be compared to the love of your wife, the love of your children or . . . a very intense sexual experience as love . . . . It couldn't even begin to compare. . . . (Kenneth Ring, Heading Toward Omega, 57-58)
(I might add that Tom's NDE resulted in a major life transformation; he want from being an unreflective and pugnacious person to one with a great love for others and a passion for learning. He told me that had had been a wife batterer, but now sometimes led therapy groups for other wife batterers. He did not, alas, become a vegetarian, though a substantial number of NDErs do.)
There are also contemporary accounts of experiences of a numinous Fire, although they are far fewer in number; and it must be acknowledged that in some cases, Light, or Fire, is not necessarily perceived to be conscious. It is possible, however, that either one could be a manifestation of a Consciousness even without being so perceived. It is hardly possible to deal responsibly with such a huge topic in this short space; one can only be suggestive. (Readers who want to pursue this topic further may begin with my 2001 monograph The Uttermost Deep: The Challenge of Near-Death Experiences.)
An Eastern Visionary of Light
I would like to move beyond Western cultural boundaries by citing the vision of a Hindu saint, Ramakrishna (1836-1886), that also bears remarkable resemblance to Fox's experience of the ocean of light. Ramakrishna was an impassioned devotee of the folk goddess Kali, "the Mother." Although Kali is usually depicted in images as a violent being with a necklace of skulls and with tongue hanging out to lap blood, Ramakrishna believed that this reflects a great misunderstanding--that Kali is in fact "infinite happiness." In his youth he suffered an intense agony of desire for the Mother. This climaxed in a vision in Kali's temple in his twentieth year, when he was a priest there. He describes his experience as follows:
There was an unbearable pain in my heart. . . . I was dying of despair. . . . . Suddenly my eyes fell on the sword that hangs in the temple. I decided to end my life with it, then and there. Like a madman, I ran to it and seized it. And then--I had a marvelous vision of the Mother, and fell down unconscious . . . . . It was as if houses, doors, temples and everything else vanished altogether . .. . I saw an infinite shoreless sea of light; a sea that was consciousness. However far and in whatever direction I looked, I saw shining waves, one after another, coming towards me. They were raging and storming upon me with great speed. Very soon they were upon me; they made me sink down into unknown depths. I panted and struggled and lost consciousness." Christopher Isherwood, Ramakrishna and his Disciples, p. 65).
This vision initiated further 0nes; sometimes he would see, like Fox's sparkling seed, "particles of light like swarms of fireflies . . . "; sometimes "light covered everything on all sides, like a mist . . . ," or silver waves of light flowed through everything (p. 66). He also frequently heard and saw Kali as a human figure, a young girl running merrily up the stairs in her temple, then standing on the balcony with wind blowing through her hair. (p. 66). Perceiving his beloved Mother in all things, Ramakrishna became childlike, a holy fool unconcerned about proprieties, embarrassing and alarming his friends. His nephew Hriday reports that "One day, at the time of the food-offering, Uncle saw a cat. . . . come into the temple, mewing. He fed it with the food which was to be offered to the Divine Mother. 'Will you take it, Mother?' he said to the cat" (p. 67). Sometimes he would invite dogs to share his dinner (p. 85), and eat out of his plate; he liked to dance with drunkards he saw in the street.
Implications for Human-Animal Relations
Many people of faith, including Friends, much prefer that visions of Light/Fire remain locked up in old sacred books; Light is acceptable to them as a figure of speech representing a generalized force for good, but they become uncomfortable with unusual and powerful phenomena of this sort coming close to their own personal zones. Such things threaten to disrupt their lives, with their assured ways of doing things. For others who dislike such phenomena, transcendent Light, angels, spirits and the like are believed to be other-worldly snares and distractions from the important business of creating, loving, working in and mending the world.
In fact, however, visions of this kind often lead to just the opposite result--a powerfully transformed way of being in the world. They certainly were so for George Fox and many early Friends. The same is true for many Near Death visionaries; they are likely to go from being conventional people with conventional pleasures and problems, to being keenly alive, living much more in the present, open to God's presence, to nature, and to other people, and oriented to service.
The key is the openness to the transforming power of the Divine presence--Light/Fire, Consciousness, Love--in all things. For George Fox and other Friends, this orientation expresses itself in a commitment especially to realizing nonviolence and equality among all human beings as bearers of the Light. But there are further and deeper implications, still unrealized by most Friends and other people of faith, of the reality of the divine glory that fills the whole earth, the ocean of Light and Love. One is that we must work as we are led for the healing of our sacred Earth in its growing crisis. A related implication was spontaneously expressed by Ramakrishna when he addressed the cat as "Mother" and offered the sacred food to him. Both as individuals and as nations, sentient animals are incarnations, or temples, if you will, of the Divine Light, the Divine Presence. As people of faith, we must love these fellow God-bearers as ourselves--beginning with refraining from reducing them to mere things to be killed and eaten.
--Gracia Fay Ellwood